International Curriculum
To meet increasing demand by schools for English training and students' desire for more exchange with international programs, ChinaEdu developed the international curriculum program in 2006. ChinaEdu International is responsible for creating a bridge by which western Universities can enter China and Chinese students, wishing to realize dreams of overseas study in America and other countries, can be facilitated. The management team of ChinaEdu has spent over a decade building strong, mutually beneficial relationships with prestigious American and Canadian universities. ChinaEdu International has successfully initiated and operates programs such as our American Ivy-league Pre-college Program (AIP) and our K-12 Elite Program. We also offer partnership programs (FEC and BCIT) with world renowned universities and high schools that support English language programs at over 20 secondary schools and 7 polytechnic and vocational schools in China.
ChinaEdu's International Curriculum Partnerships with foreign universities include three specific programs:
BCIT (Bristish Columbia Institute of Technology) program offers an exchange program between polytech colleges in China and British Columbia Institute of Technology.
FEC (Friendly Experimental Class) program offers an English language program to Chinese high schools via a partnership with Western Institute of Technology at Taranaki (WITT) in New Zealand.
SCC (Sino-Canadian Class) program offers English language programs to China via a partnership with Howe Sound High School in Canada.
ChinaEdu provides all aspects of delivery and support for these programs, from each program's development to implementation, including English teacher recruitment, training, and administration, as well as other ancillary services.
The BCIT Polytechnic Program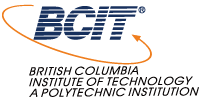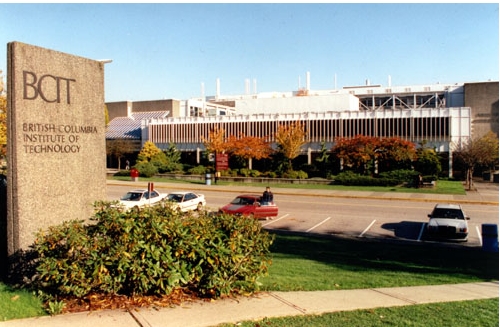 British Columbia Institute of Technology (BCIT) is a leading polytechnic institute in Canada with 55,000 students and over 2000 staff. Located in Vancouver, BC Canada, BCIT has schools of transportation, science, manufacturing & electronics, business and architecture and offers more than 400 majors.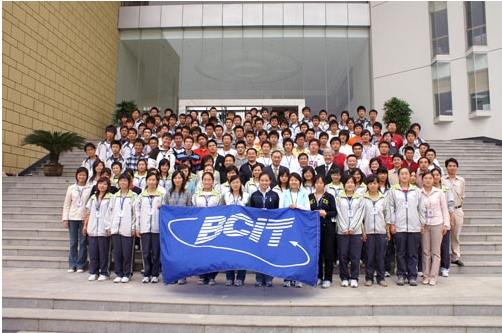 In February 2006, we entered a 14-year agreement with BCIT. We assisted BCIT in implementing international post-secondary education programs and marketing these programs to nine BCIT-approved polytechnic colleges in China, enabling these colleges to offer advanced courses across a wide variety of majors and subjects to its students. Courses covered include science, computer science, forensics, machinery & manufacture, and electronics.
The FEC Program

In September 2005, we signed a 15-year exclusive contract of English language programs with Western Institute of Technology at Taranaki (WITT) in New Zealand. The program is also known as FEC (Friendly Experimental Class).
The FEC program currently partners with 16 secondary schools in China providing high-quality English language instruction by native English teachers. Due to a regulatory change, we terminated our future partnership with WITT at the end of 2008 but we will continue to provide the program to existing students until they graduate.
The SCC Program

In March 2009, we signed a 15-year exclusive agreement with Howe Sound Secondary School in British Columbia, Canada providing English language programs to Chinese high schools. The program is also known as SCC (Sino-Canadian Class) program. Howe Sound Secondary School is located outside the city of Vancouver with approximately 850 students in grades 8 through 12. The school has won many Provincial awards in both academics and athletics and most students will graduate and go on to top-tier colleges or universities.
The SCC program aims to provide the partnering high schools a wide range of activities including English courses, international test preparatory, and scholarship offerings. In addition, the program also offers the teachers in China overseas methodological training and means of exchanges with teachers in Howe Sound Secondary School.