Online Tutoring Programs

The 101 Online School or 101 Online (www.chinaedu.com) was founded in September 1996 and has successfully evolved into a leading online tutoring website for elementary school, junior high school and high school students in China. The initial partnership with Beijing 101 High School, a leading junior and high school established in 1946 and officially recognized as a "Key School" by the city of Beijing in 1978, created the first online learning portal in China that combined online material with traditional education.
Over the past 15 years, 101 Online School has evolved to a wide range of products for both the students as well as the schools. The online content is generated using the most updated courseware with the participation of reputable educators throughout China and all courses are tailored and synchronized to standard education material in each region. Today the 101 Online School has approximately 4,000 review courses, more than 3,000 classroom hours of material and nearly 500 demonstration courses. The 101 Online School provides course presentations and online guided tutoring services in virtually all academic levels and subjects including but not limited to Math, Chinese, English, Chemistry, Physics, Biology, History, Politics, and Geography. Our test preparation products focus on assisting secondary school students in preparing for key examinations administered in China, including the Chinese National College Entrance Examination ("Gao Kao"). 101 Online School's mission is to bring teachers who are nationally recognized for excellence and the resources of key schools to all children at home.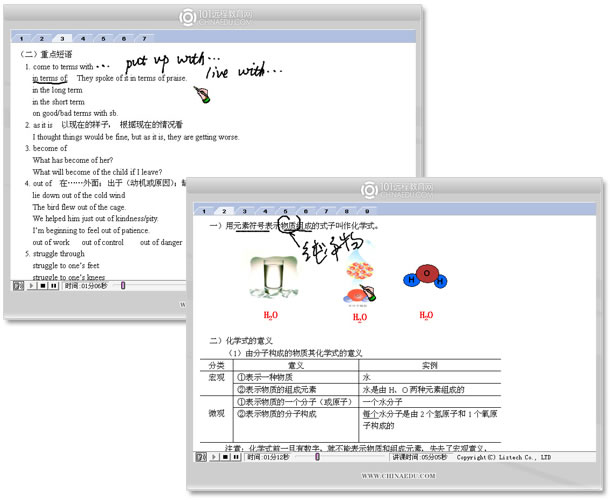 In 2009, 101Tutor.com was introduced to the users of 101 Online. 101 Tutor (101tutor.com) is a real time online question and answer platform which allows students to ask questions to teachers that are live online. The teachers can provide real time feedback to not only questions, but also study methods, guidance and feedback to essay compositions. In addition, there are online sessions by top teachers available for download.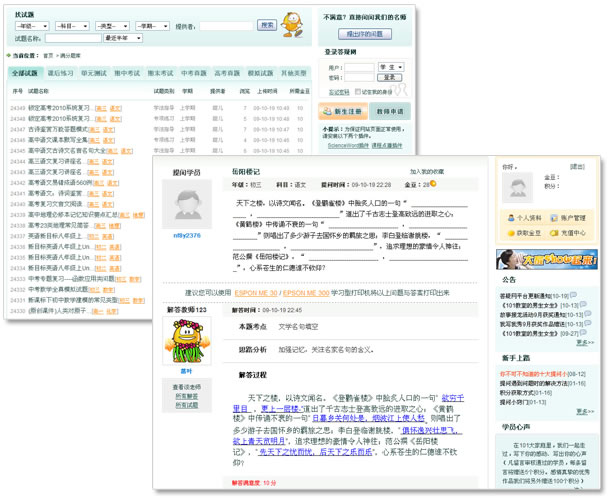 In addition to products targeting the students, 101 Online School also offers guidance and information for parents including education news, parent-child communication advice, experience exchanges, case analyses, and parental improvement advice on a broad range of topics. The school version of our products offer online resources for teachers to help them prepare lessonplans and teaching materials for multiple subjects at various levels.
Today 101 Online has accumulated over 1.5 million users and over 100,000 paying users since inception. We have a network of over 500 sales branches and over 3,000 school partnerships in China. 101 Online has received numerous awards throughout its history, including the Sina 2008 "Top Ten Online Education Institutions" and "Top Ten Best Personalized Online Tutoring Organizations" awards.